Craft a Grand-Garoo!
I've always wanted to make a small stuffed toy with a pocket to put a note, or a baby's tooth, or a lock of hair. So I decided to try and see if I can actually come up with it. I first made a drawing, and then made a pattern from that.
Next I looked for some recycled material. This one is thin leather from an old jacket. I traced the pattern on the wrong side of the material.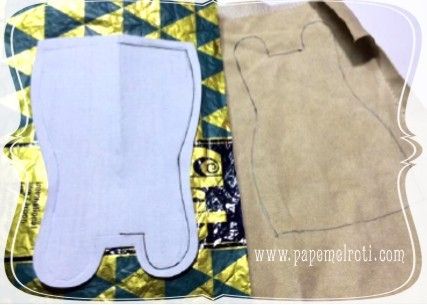 Sew on the pocket, using an easy running stitch. I sewed it in front so it adds some 
decorative touch.
Then I sewed the two wrong sides together with a running stitch. You can also
use a sewing machine for this.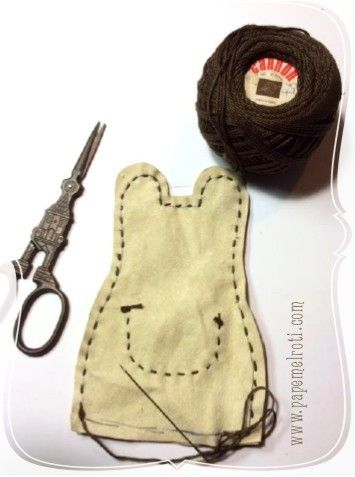 Make sure you sew on the line of the pattern.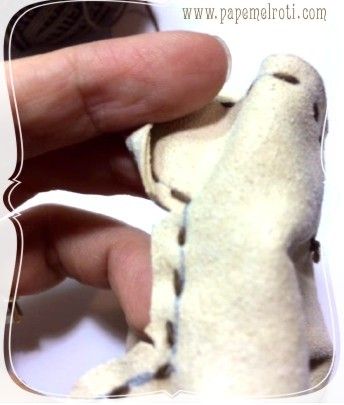 Invert to the right side of the fabric.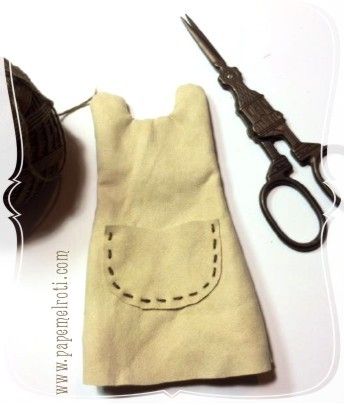 Now we put on the face. I used scrap felt for the eyes and nose. I just used white glue to attach the pieces. Don't put too much glue or else it will make a bit of a mark like it did here! To make the eyes, I drew on white paper, cut it out, and glued it on the felt. Then I tried a permanent pen on another piece of leather to see if the ink won't run. After I saw that the ink didn't make a mess, I drew on the mouth. 
After, I stuffed it with some cotton. Be sure to fill up the ears well before stuffing the body. I used a pencil to push the cotton into the ears.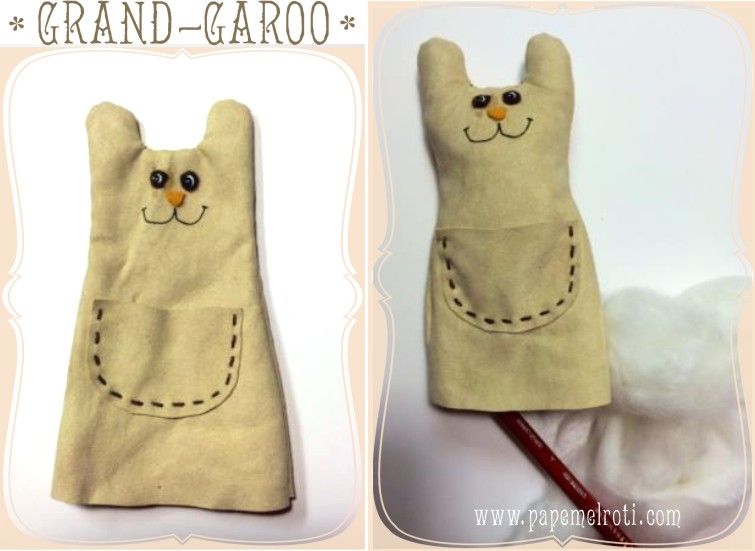 For the bottom, I cut up a piece of cardboard to add some stiffness to the bottom. I cut out a piece of leather just a bit bigger than the cardboard.
Then I sewed the bottom using blanket stitch.  
Here he is. Haven't thought of a name yet!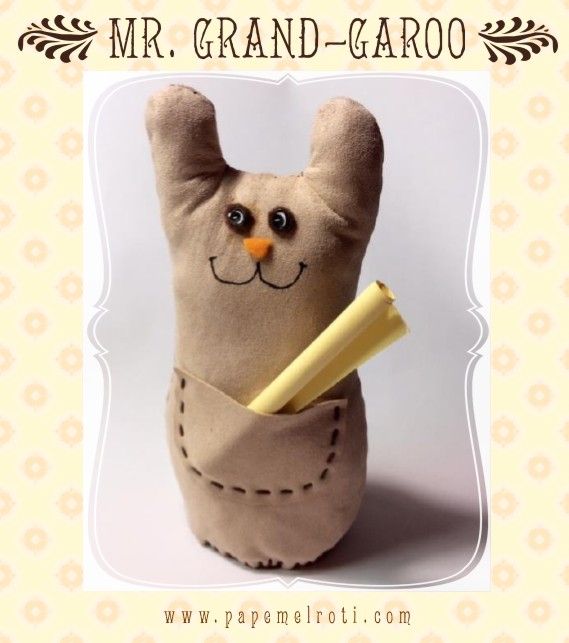 Craft developed by Patsy Paterno