Presenting our 50th Anniversary Logo!
This year is certainly not like the rest!  Our 50th birthday is coming soon!
To be able to look back in an instant, to what this year was for us, we thought we would have a happy, fun-filled image!
The logo was designed by our resident master artist, Robert Alejandro.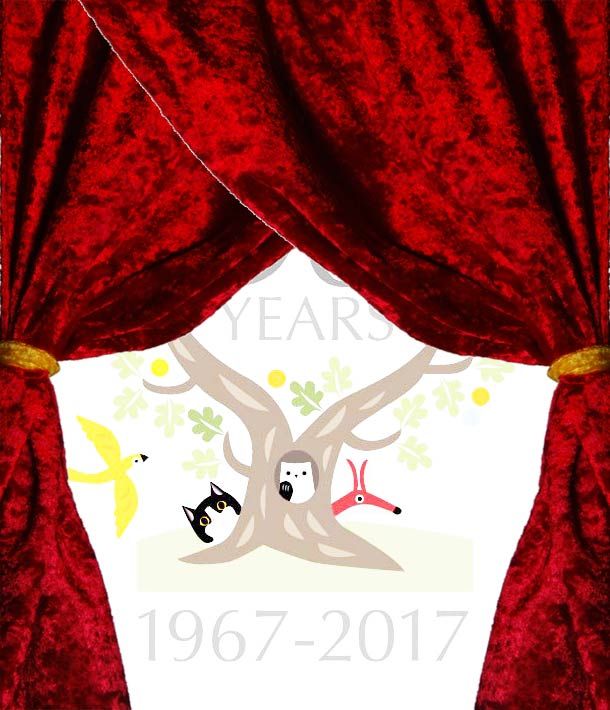 What do a cat, owl, deer and a couple of birds have in common?  They're all on Papemelroti's 50th Anniversary logo!
The animals suddenly come out of a great big tree and they seem to be wide eyed with excitement!  
Papemelroti customers represent a varied mix of tastes and styles belonging to a distinguished brand of shopper.
The catty shopper likes the cutest, most whimsical products. The wise shopper is represented by the owl.  This type of shopper doesn't settle for less.  He or she is usually familiar with other shops and with the price of similar items.
The deer is the shopper who loves to find hidden treasures in our shops.  They decide fast and like to stay and browse before deciding which products are the best to buy!
They all come together at Papemelroti to shop or sometimes just to de-stress.
The great big tree at the center is the business.  Since it has grown steadily through the years, it provides livelihood to an ever increasing workforce of over a hundred.
It's obviously been a fruitful and exceedingly blessed business!  
We can only give thanks to God and to all of you for the support better in the years to come!