Peace Prize Pack Raffle
*** Congratulations to Laura Torres for winning this contest! ***
Laura said, "
 I really don't expect that I will win. But yeah! I won. Thank you for giving me a chance to do what I really want to do. Thank you very much.
"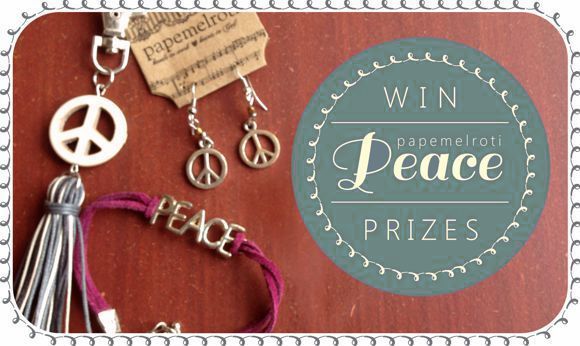 Everyone knows that our world is hurting and it's something we can all strive for to piece it back together...
You'll win the ultimate PEACE PRIZE pack!  It's what the world needs now.
See what you can win!  You can start a new collection too!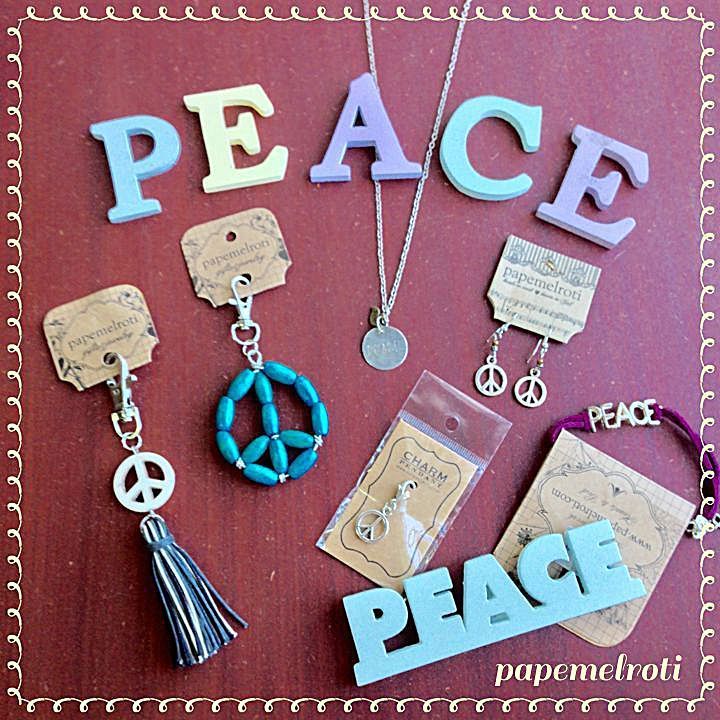 There's something for everyone!  The crafty, girly, sporty and romantic!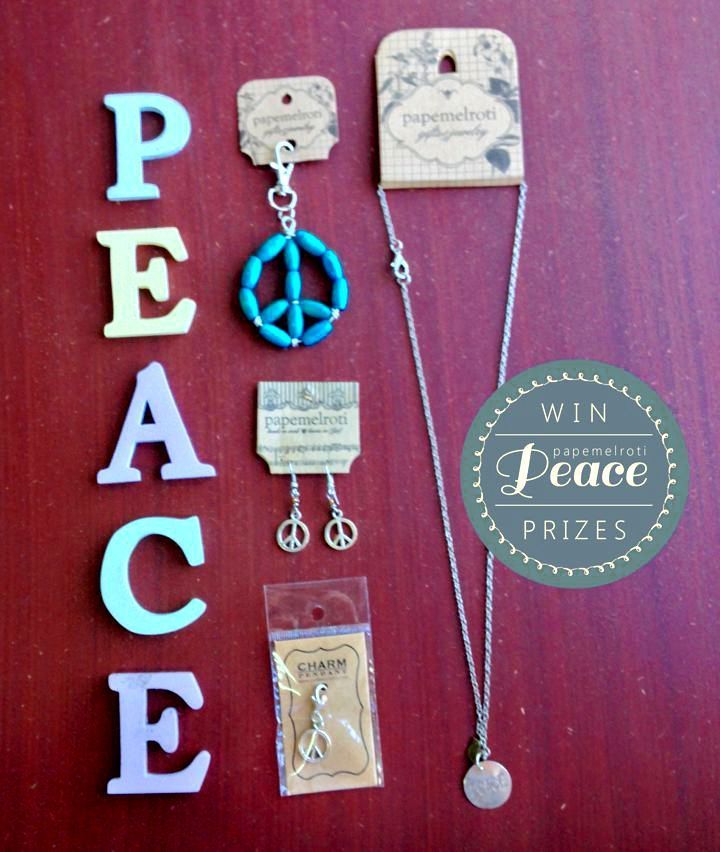 See what you can win!  You can start a new collection too!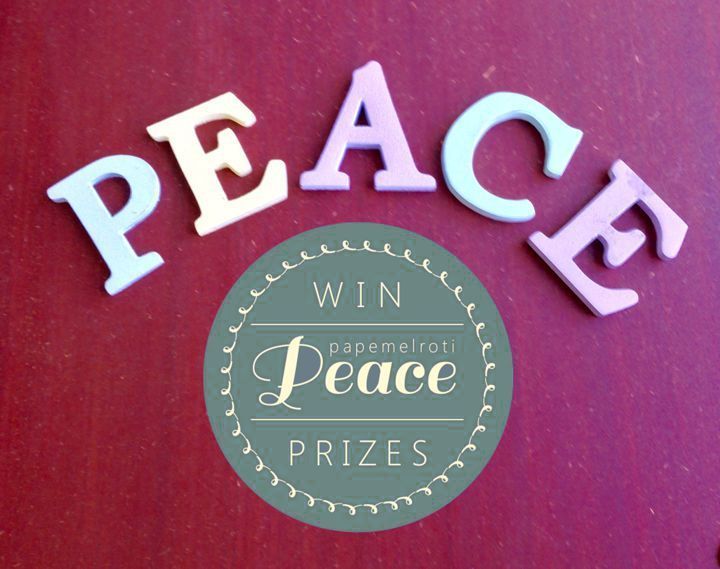 PEACE WOOD LETTERS
These letters can be attached to your door, on the wall, on a scrapbook or on a craft project.  They are in complemented pastel colors.  Made of recycled wood materials.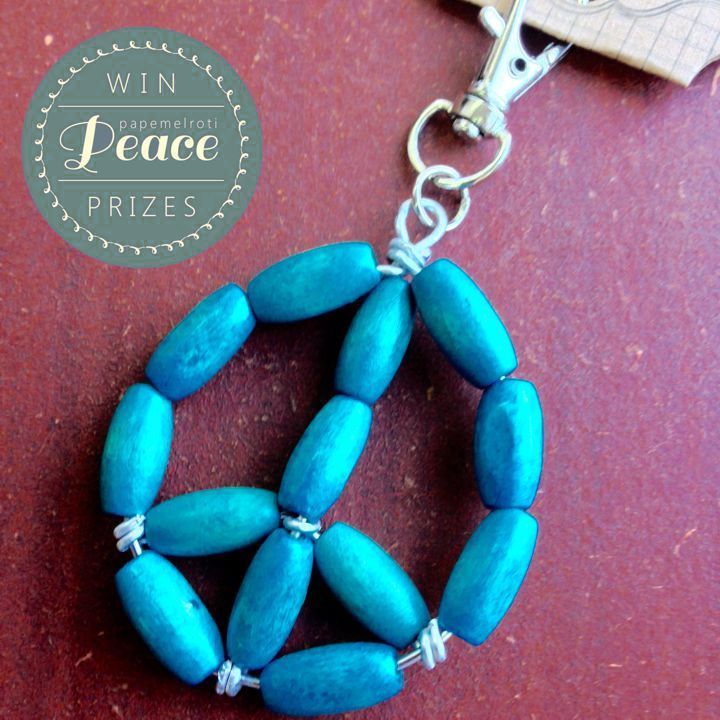 BEAD PEACE SYMBOL CHARM
Attach this to your bag and make a statement wherever you go!  Individually handcrafted with care.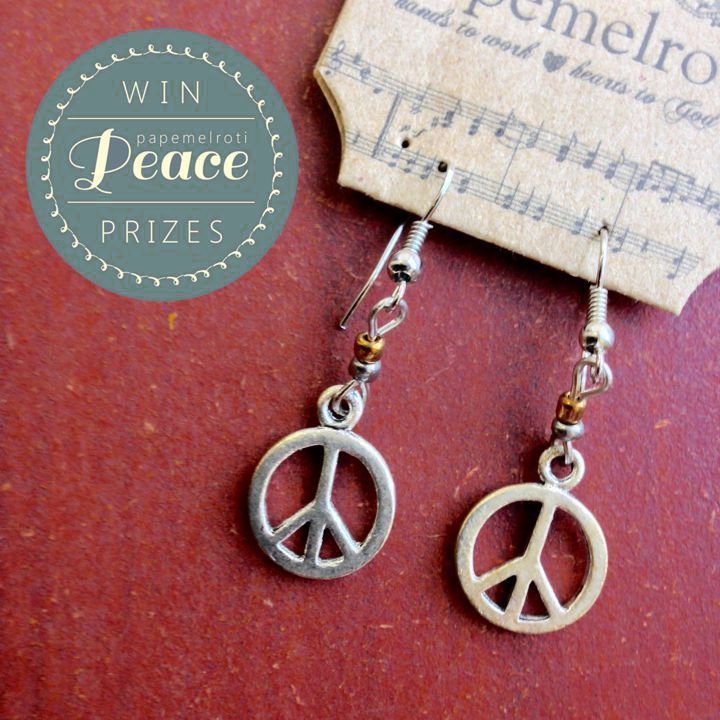 PEACE DANGLING EARRINGS
Peace looks good on you!  It's got a gold and silver color bead on each to show there can be unity in diversity.  An everyday accessory for the all around gal.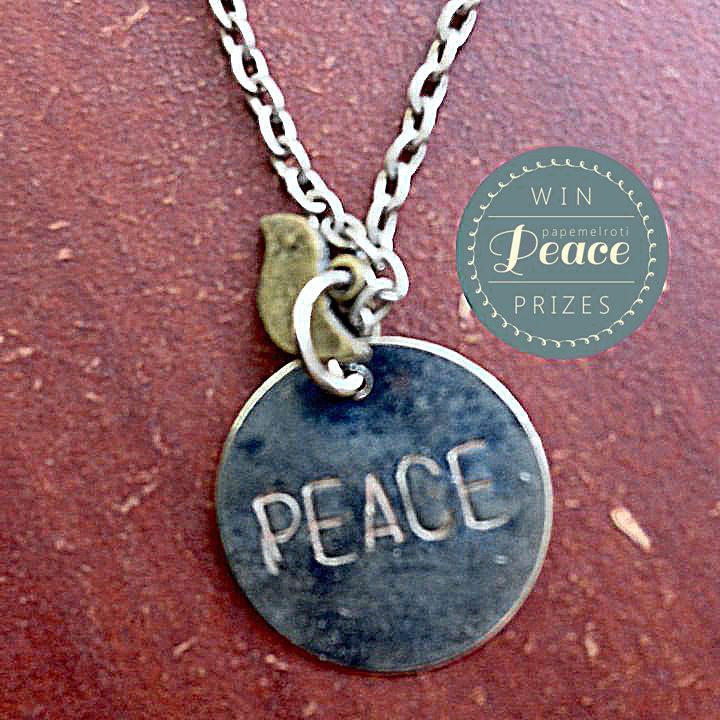 PEACE METAL PENDANT
This simple yet timeless piece will be a sign of goodwill everywhere.
HEAL THE WORLD BUTTON PIN
This is a super cute thing to wear or put on your cap or bag!  It comes with a prayer for peace in the world!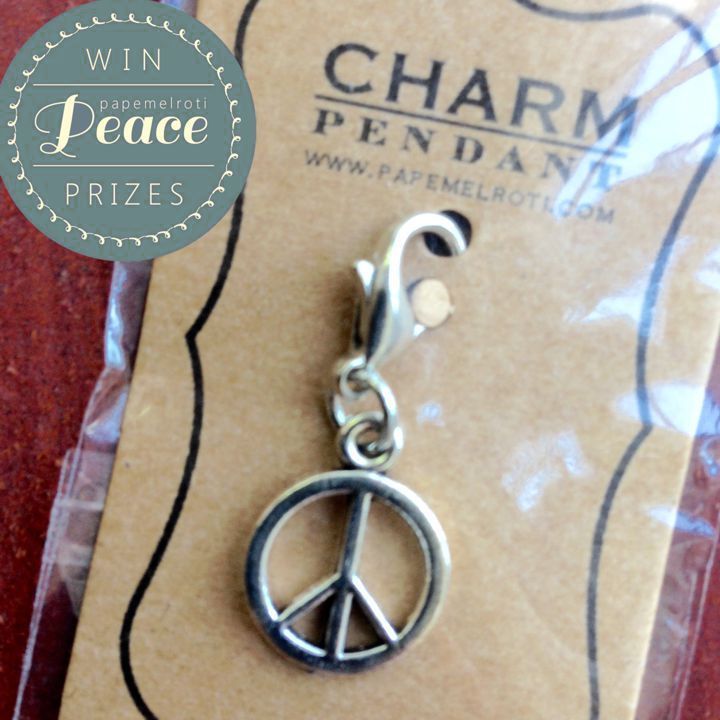 PEACE CHARM PENDANT
This is a beautiful charm that you can use for jewelry or as a zipper pull or with your latest craft project!  Individually handcrafted with care.
PEACE WOOD MAGNET
Remind everyone in your home about peace with this magnet.  In a cool, light green color.  Made of recycled wood materials.
PEACE BAG TASSEL CHARM
Bring peace with you and attach this to your accessories.  In a stylish color combination.  Intricately assembled with care.
PEACE BRACELET
Metal peace jewelry has a leather cord and has been individually handcrafted with care.  A timeless classic.
Here are the wonderful prizes!
Small Letters Spell P-E-A-C-E
Bead Peace Symbol Charm
Peace Dangling Earrings
Peace Dove Pendant
Heal the World Button Pin
Peace Charm Pendant
Peace Wood Magnet
Peace Bag Tassel Charm
Peace Bracelet
We want everyone to think about PEACE and make a buzz online.
All you need to do to join is to post about peace on your blog, instagram, twitter... the more posts, the more you get the chance to win!
1. It must be written after Dec. 1, 2015
2. Post should be about peace in our world.
3. It must be longer than 1 sentence :)
4. On the page or post, it must have a link to www.papemelroti.com
To send your entries, just use the Rafflecopter Form below:
a Rafflecopter giveaway
Contest ends on December 29, 2015 so let's get typin'!
Winners from the Philippines can have the prize mailed to them or picked up at one of our gift shops.  If you are not in the Philippines, you can still join but you'll have to pay for the shipping charges.
We will be contacting the winner via e-mail and will announce it also in our
next e-Newsletter so watch out for that.
*Winners must reply within 3 business days or we will sadly have to pick another winner.