So Simple: Summer Crafts
We're excited about SUMMER!!!
Picture the sun, the water and the surfing (well maybe that's a little too much!).  Picture yourself hearing the bongo drums beating and the seafood flowing!
Well we want you to have that feel with these oh so very simple crafts!  We have 2 for you that you can do in a short amount of time (so you can go have fun in the sun!)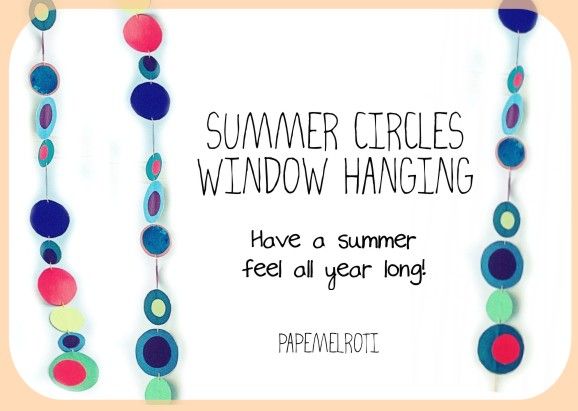 SUMMER CIRCLES
This craft is so easy to do, even for a child!  They will give you the summer feeling all year long!  Hang them on your window and they will bring such a positive feeling whenever you see them!
circle puncher (optional)
Here's how it will look once you're done!
1. Gather your materials!
2. Cut circles from the magazines in different sizes and colors.  If you're not comfortable making a circle shape, you can make a pattern out of a jar cover then trace it with a pencil onto your paper to make circles.  Other circle pattern shapes are candle bottoms, medal, knobs, coin, eyeglass rims, etc.
3. Sew the circles together like so.
4. Paste circles on the other side to "cover" the stitching inside.  You don't have the put similar colors back to back.
5. Sew them all together into a length that you prefer.
6.  Here comes the fun part!  Hang it up!
Wasn't that the easiest to do?  It just takes quite a while if you want it to be really long.
>>>>>>>>>>>>>>>>>>>>>>>>>
The ultimate craft for non-crafters!  This may actually take you only seconds to do!  It's cute, practical and fun to use.
Ever know what to do with those loose buttons that you collected over the years?  Now is the time to recycle them!
super glue (though I just used white glue and they work fine)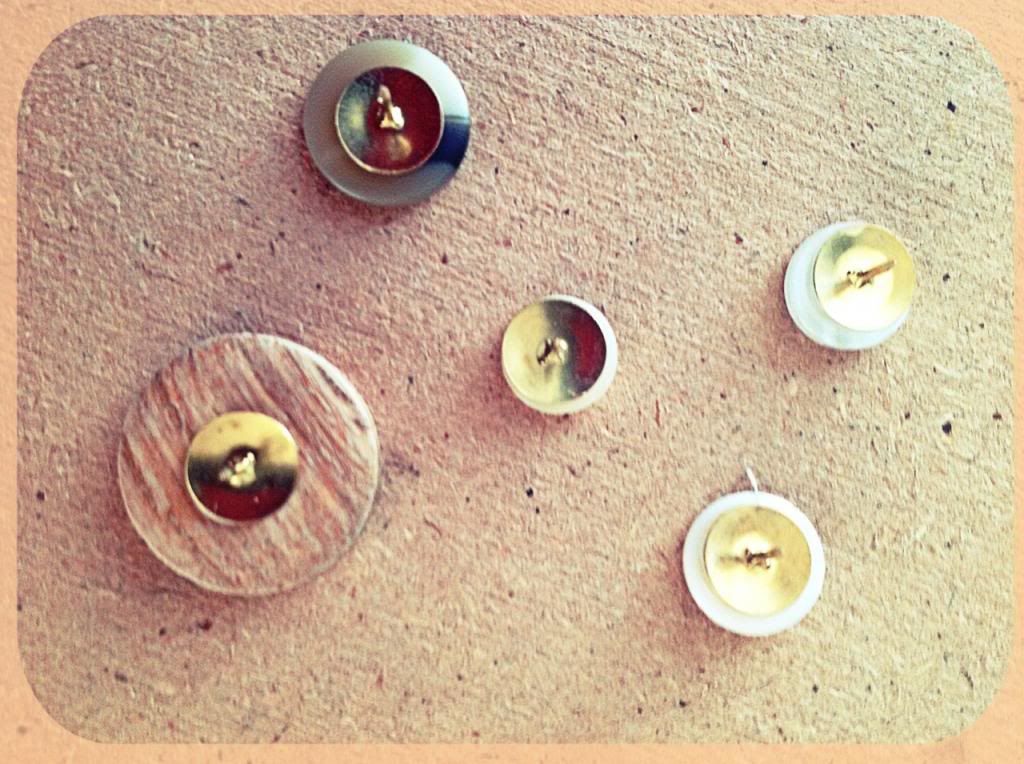 1. Attach with super glue the thumb tacks to the backs of the buttons.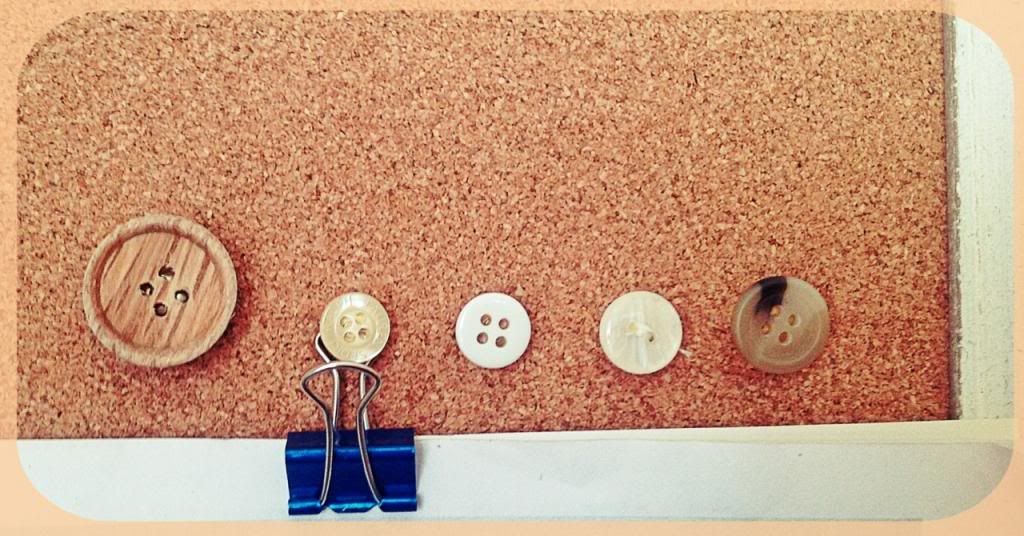 2. Wait 2 hours or more for the glue to dry.
NOTE:  For an extraordinary paper clip (like the blue one above), cover the base with washi tape.