Win a Travel Set Photo Contest!
We have a winner!  The Travel Set goes to Ms Sheryl Malabanan!  She posted a photograph on Papemelroti's Facebook page and it garnered 962 likes!  Awesome!
The Beach Set (2nd prize) goes to Hurley Corsiga with 460 likes!  Yippeee!  
Here is the winning picture -
A big thank you to everyone who joined!  We love your entries and we hope you join our upcoming promos and contests!
- x - x 
- x - x 
- x - x 
- x - x 
- x - x -
And so the journey of life continues this 2014!  They say life is the most wonderful journey and we definitely agree!  Life is beautiful and every moment precious.
To commemorate this journey called life, we're giving away 2 sets of prizes with 2 different themes:  the Travel and the Beach Set!
HOW TO JOIN:
Just send us your best pictures of any Papemelroti item.  It can be a new or old photo that you have of ANY product you got from Papemelroti.  We will be posting the entries on Papemelroti's Facebook album and the picture with the most likes wins!!!
Pictures may be photoshopped or edited in any way that you like, so long as we can still see the product.  It can have any theme (doesn't have to be travel/beach).  Only wholesome pictures please!
1. Send the photo to us at info at papemelroti dot com -
before March 1, 2014 - the earlier you send your picture the better, to have the most likes!!!  You can send as much as 5 pictures.  
2. Your e-mail subject line should be "CONTEST ENTRY"
3. Send us your name, picture title and cellphone number (so we can contact you if you win). 
4. Each photo will have the title and photographer's name as the description on Facebook (we won't include your other details).  Attach the photograph to your e-mail in JPG of GIF format.
The winning photo will appear on our website homepage, e-Newsletter and promotions as well!
OF COURSE THE PRIZES ARE.....
First prize will be a set of Travel-themed items!
Here are some details on the goodies...
Travel the world in a minute with your imagination with this one of a kind picture frame.  Put your picture inside and attach notes on to the matching map magnets at the sides.  No two frames are exactly alike.  Made of durable metal.  Size 10" x 8" x 2", 680g
Another prize is a dangling wooden pendant with the poignant words "We can never fully chart our journeys".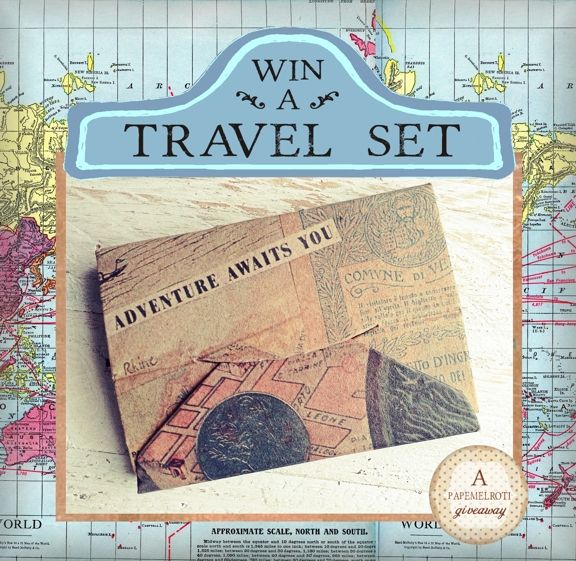 "Adventure awaits you" pencil pad fills one with anticipation!  Comes with a pencil and 50 pad sheets all made of 100% recycled paper.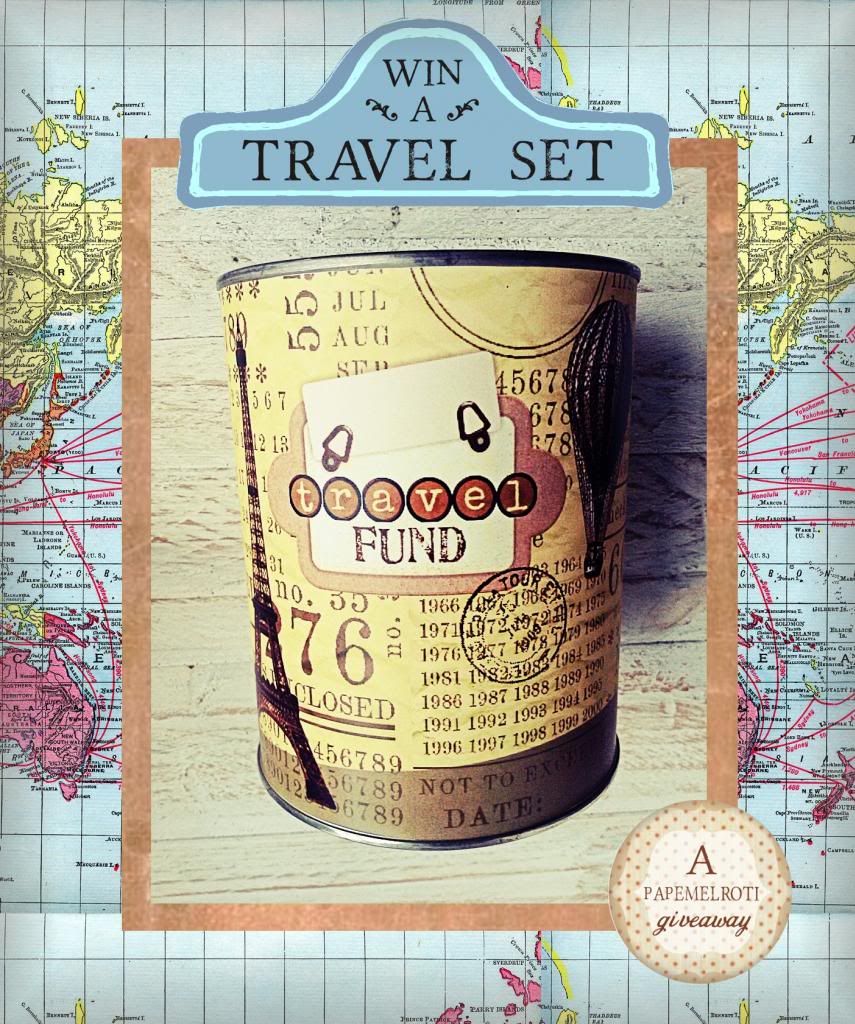 Includes a treasure tin coin bank!  A fun and beautiful way to save up for a special trip!
See the detail on the bank
The set includes a travel notebook for listing all the places you want to visit!
Designed by one of our youngest designers Joshua Paterno.
Your prize will include one(1)standing red airplane, a timeless vintage style decoration.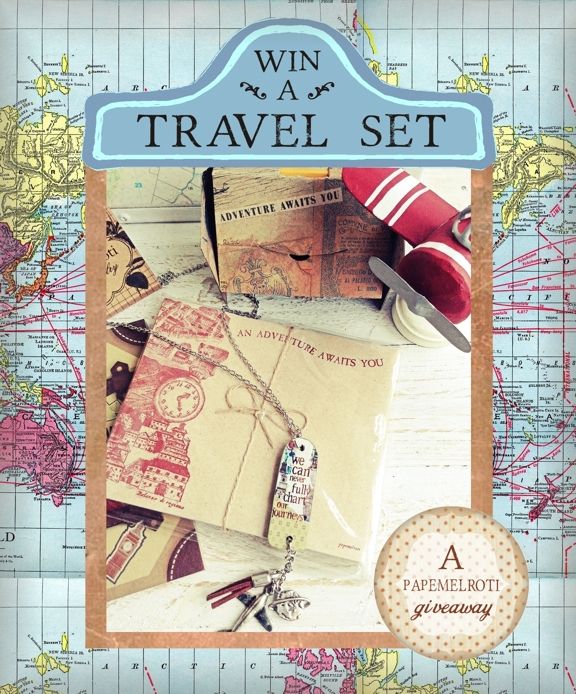 All in all the Travel Set includes:
Metal Travel Picture Frame with 3 matching magnets
Travel Fund Treasure Tin Coin Bank
Standing Vintage Airplane in Red
We Can Never Fully Chart our Journeys Pendant
An Adventure Awaits You Jute String Pad
Adventure Pencil Pad
I Dream of Traveling the World Notebook
Our second prize winner will get the Beach-themed Set which includes...
... various wonderful Papemelroti products namely:
2014 Shell Poster Calendar made of 100% unbleached recycled paper
Hand-painted Seahorse Paperweight
True Friends Journal made of 100% unbleached recycled paper
Contest ends March 4, 2014 so submit your entries as soon as possible!
Share the album so your friends can "like" your photos too!
Winners from the Philippines can have the prize mailed to them or picked up at one of our gift shops.  If you are not in the Philippines, you can still join but you'll have to pay for the shipping charges.
We will be contacting the winner via e-mail and will announce it also in our
next e-Newsletter so watch out for that.  
*Winners must reply within 3 business days or we will sadly have to pick another winner.